A couple of views of the isle of Stirk, our recent release:
The harbor of Stirk is a welcome respite for passing trade ships.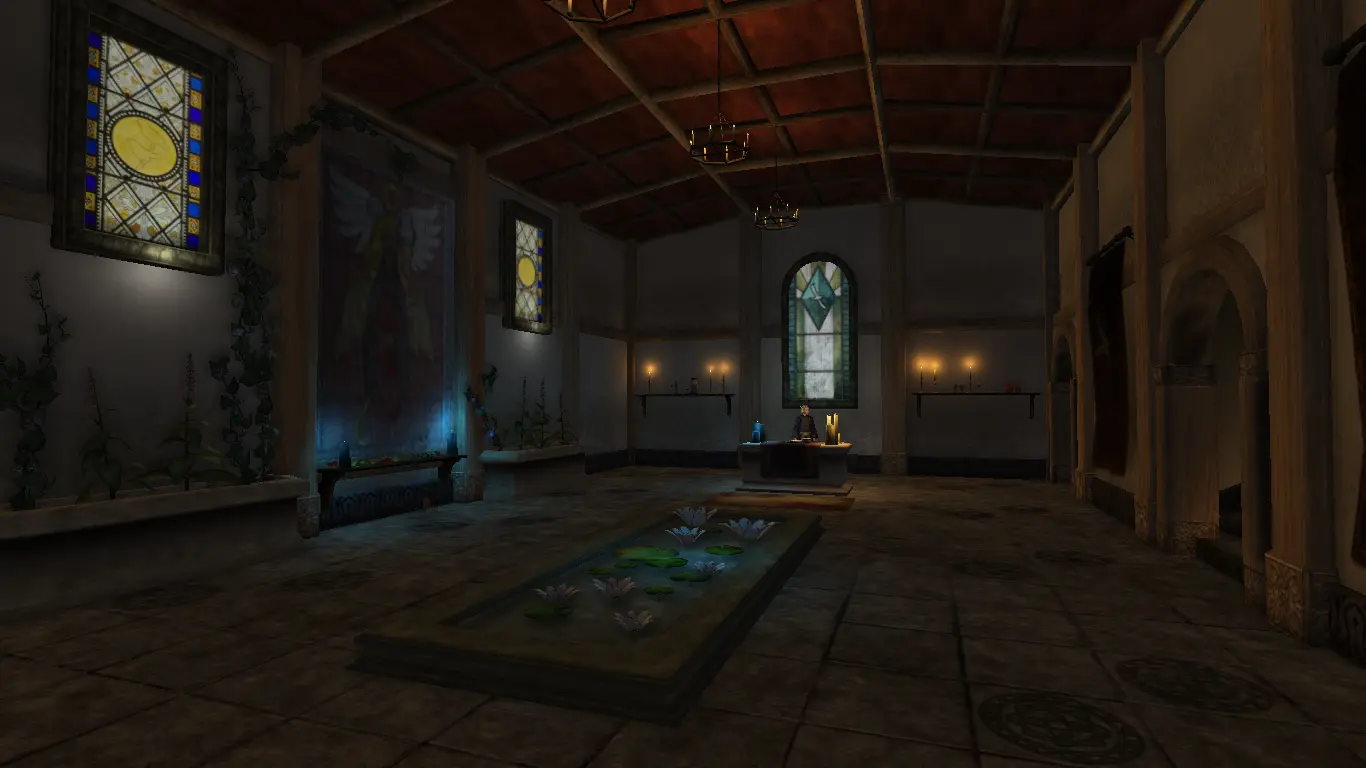 The local Temple of Kynareth is dedicated to the waves and the ocean wind.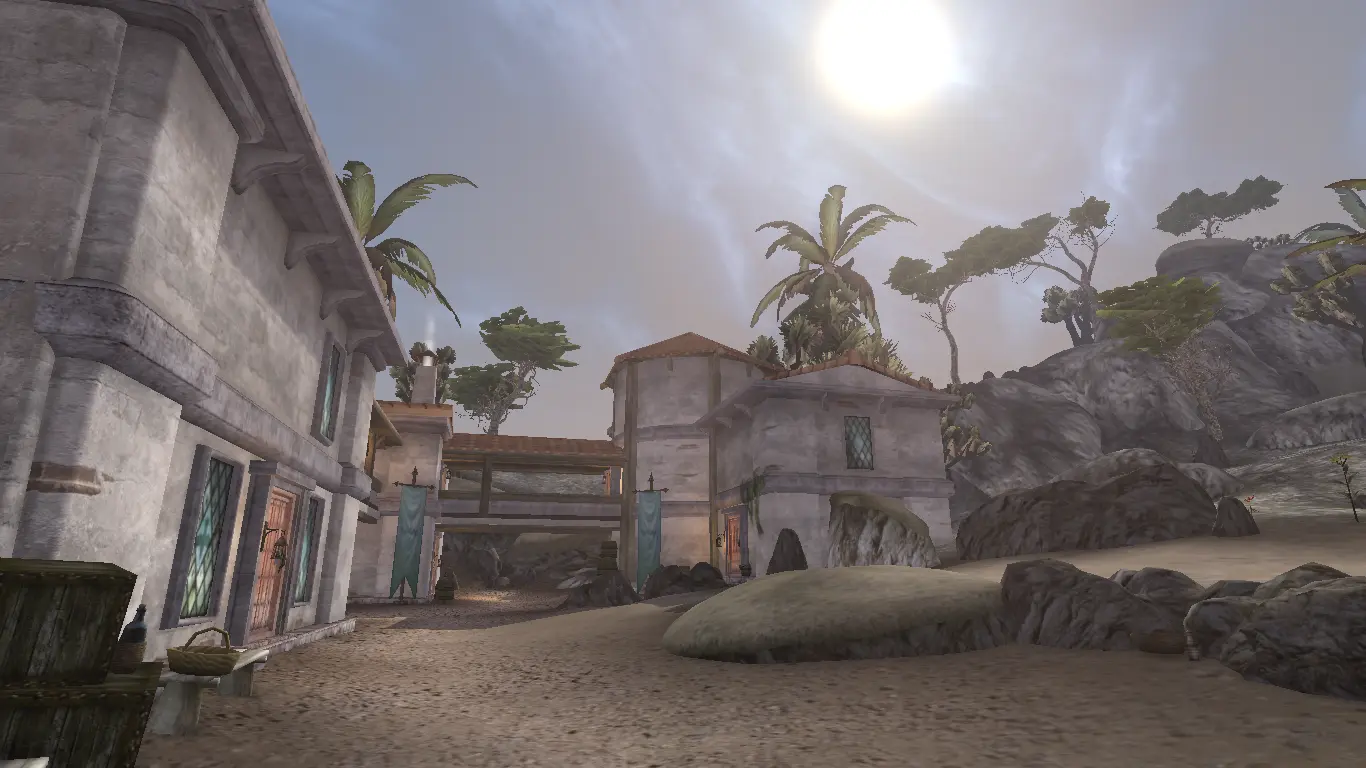 The Census and Excise Office doesn't get a lot of work.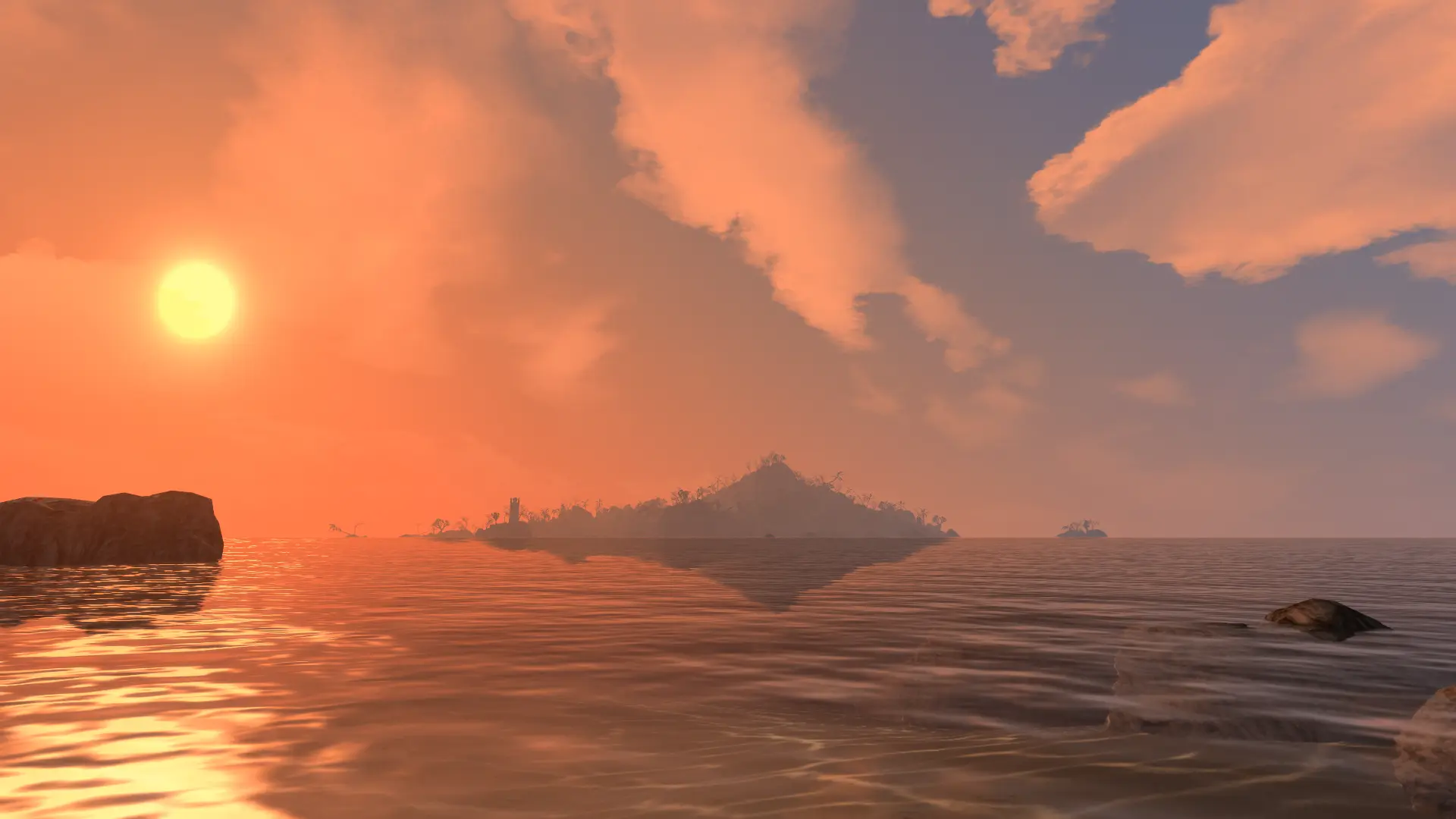 A view of the island from the reefs of Vabriasel, to the east.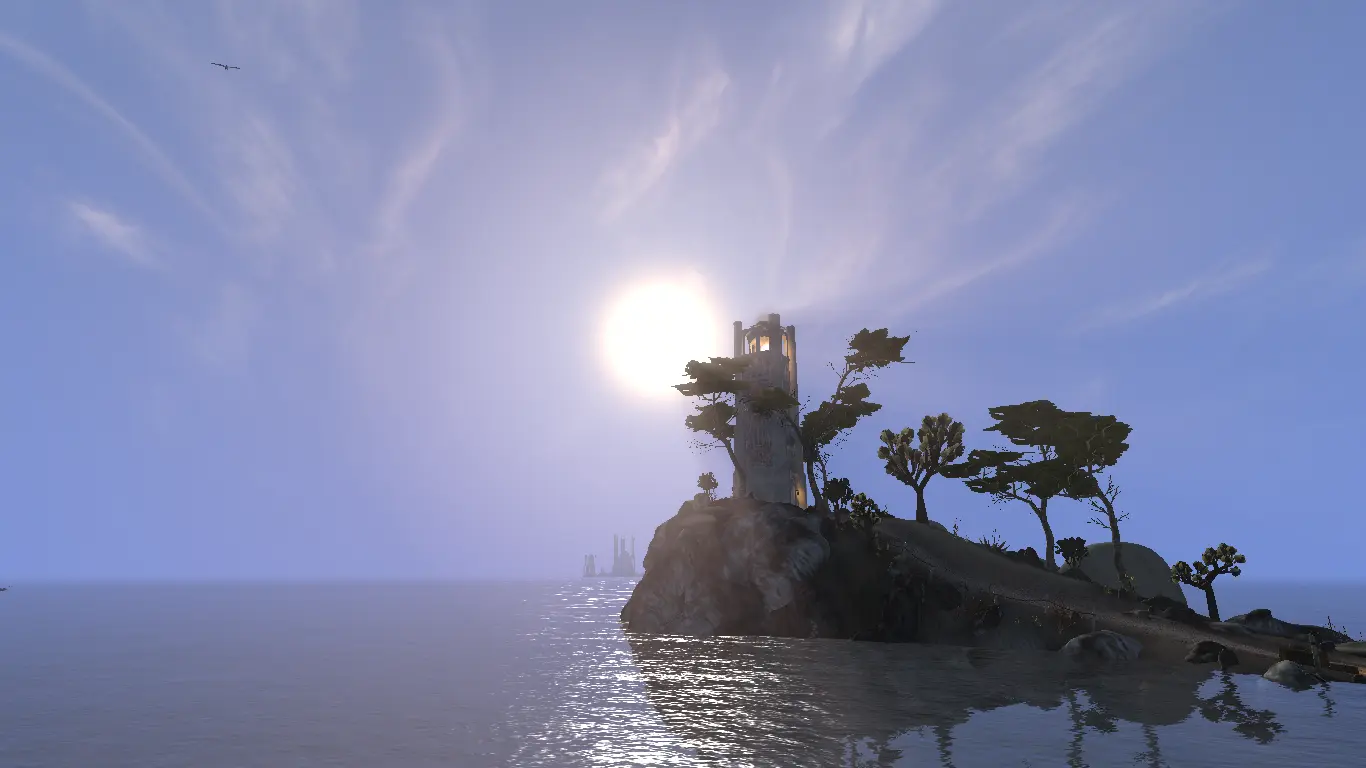 The lonely lighthouse of Stirk.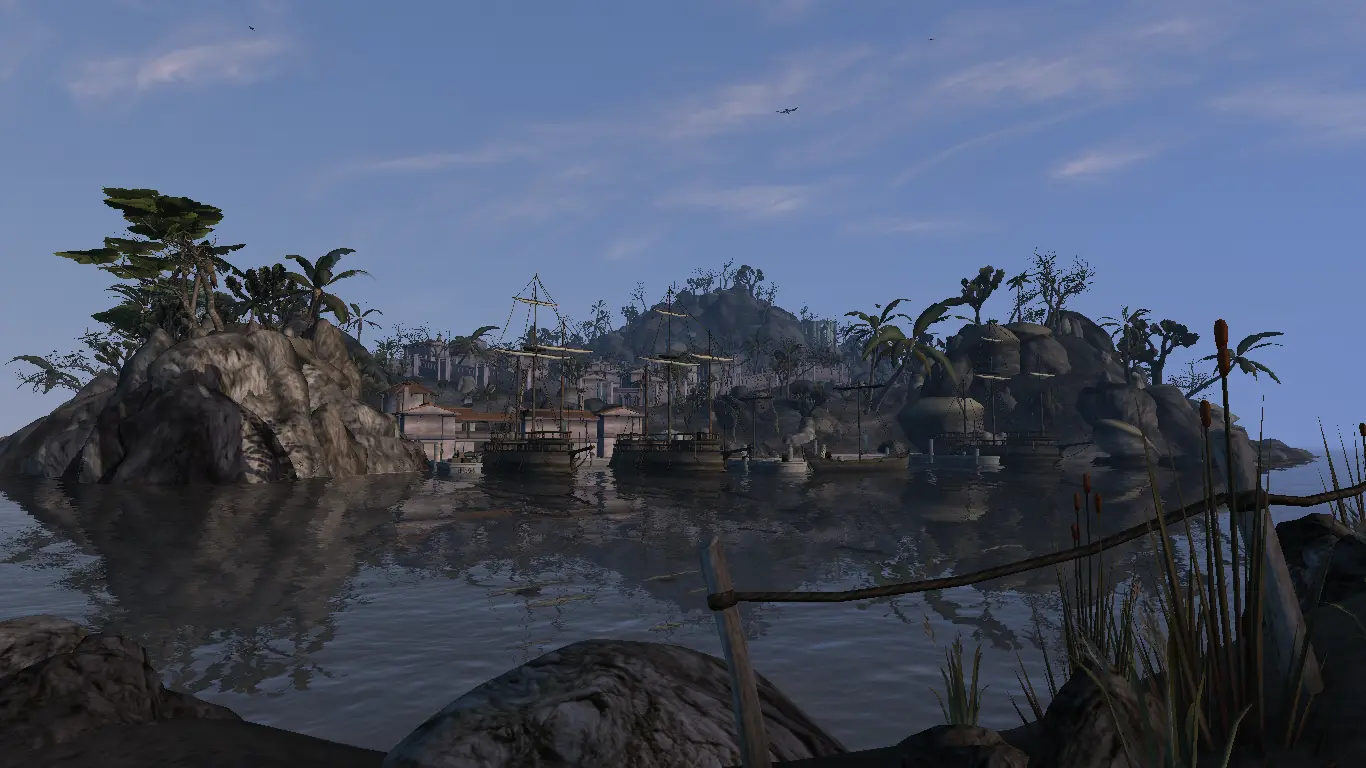 A view of the harbor from the lighthouse island.
A communal kitchen in one of the many tenement buildings of the town.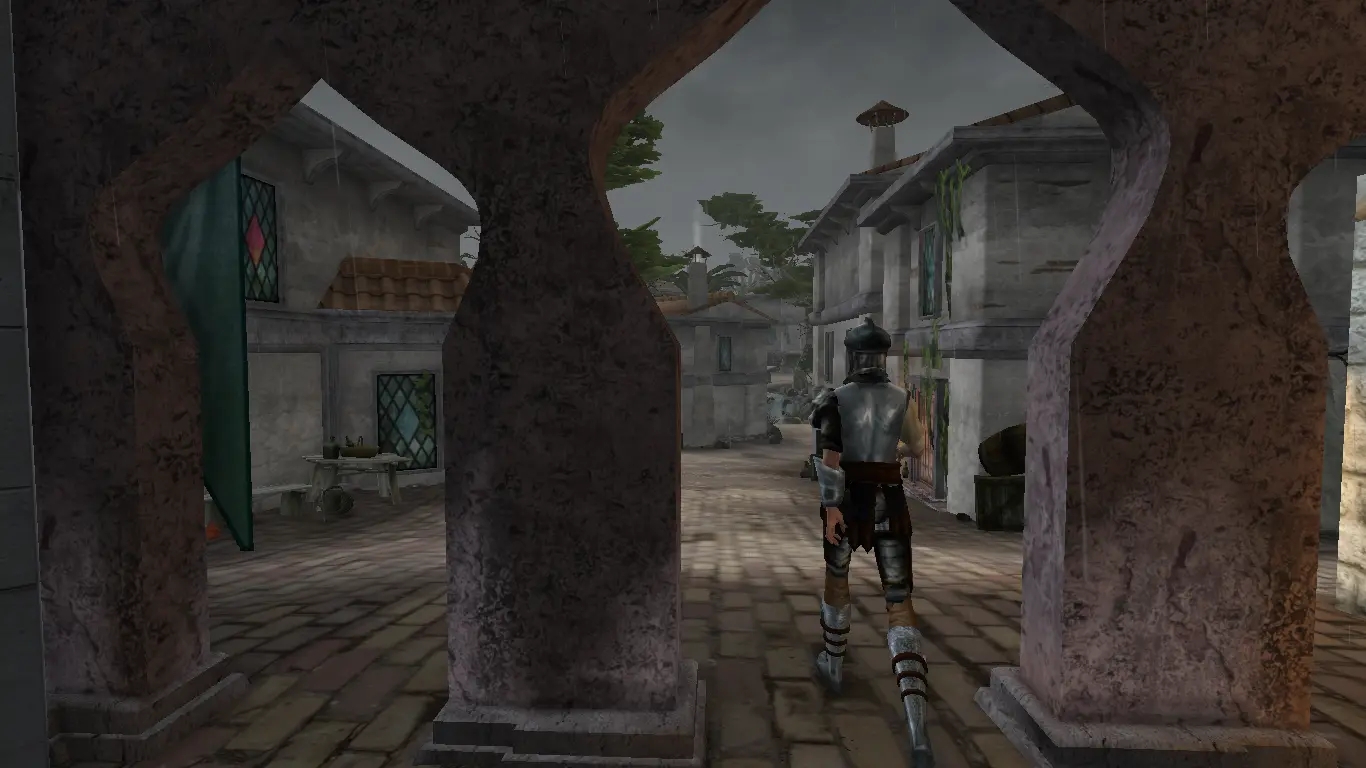 A rainy day near the east gate.
A view of the great arch, with the wide Abecean Sea behind it.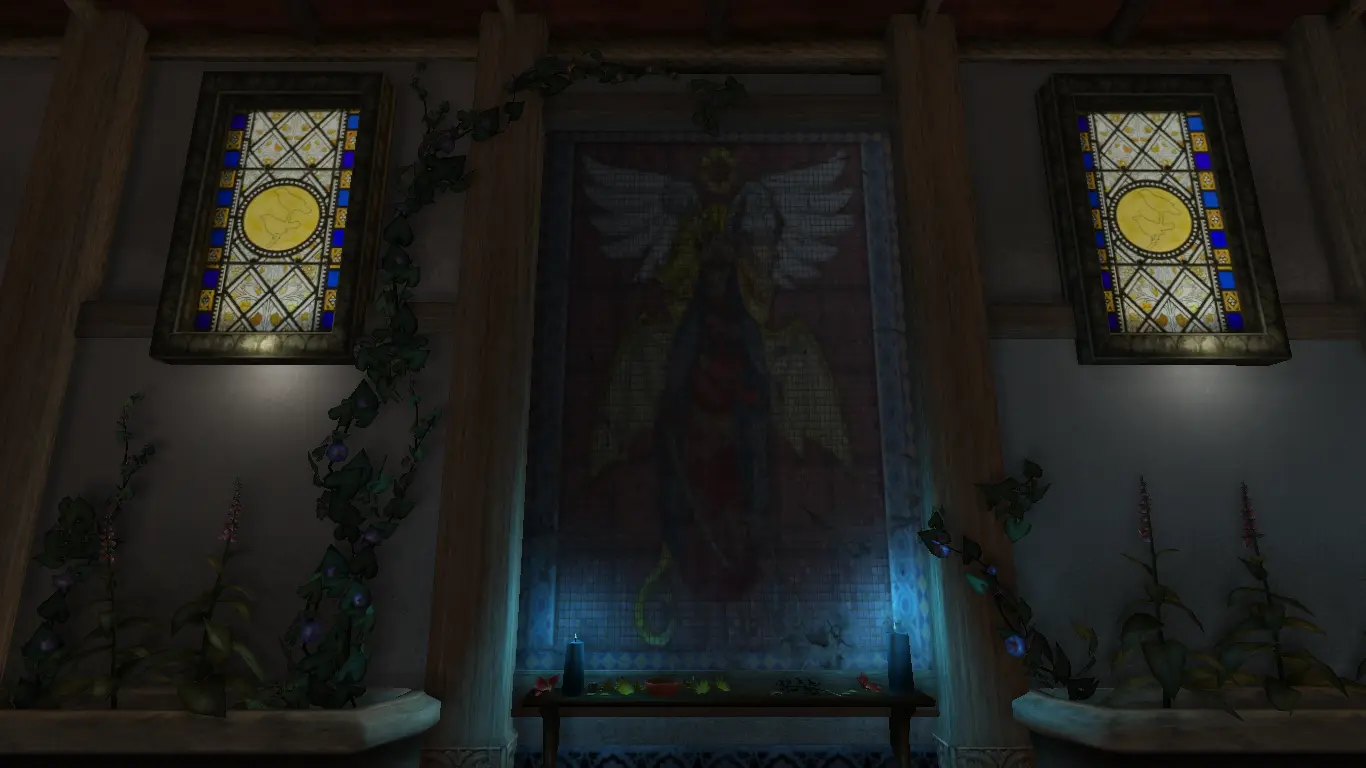 An old mural of Empress Alessia, flanked by Akatosh and Morihaus.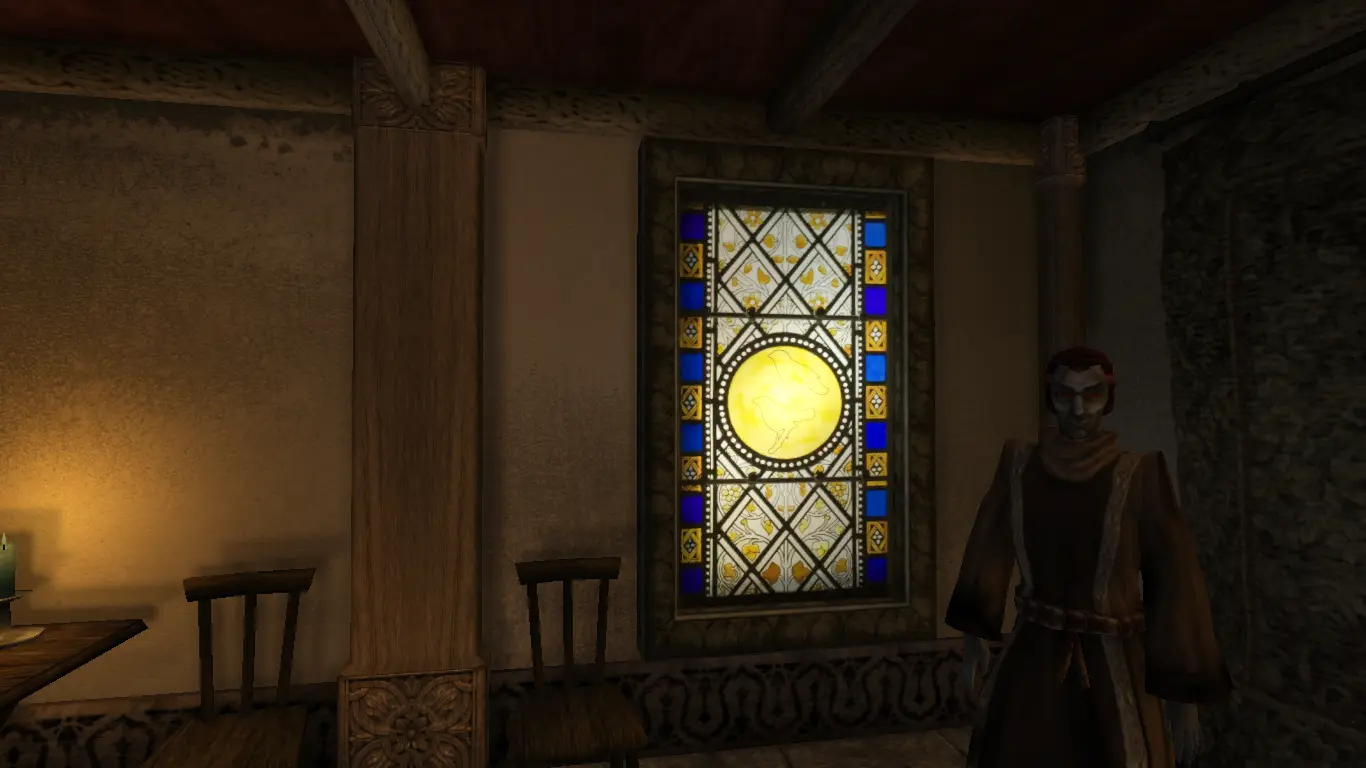 This lonely dunmer is a long way from home.
The common room of the Safe Harbor Inn.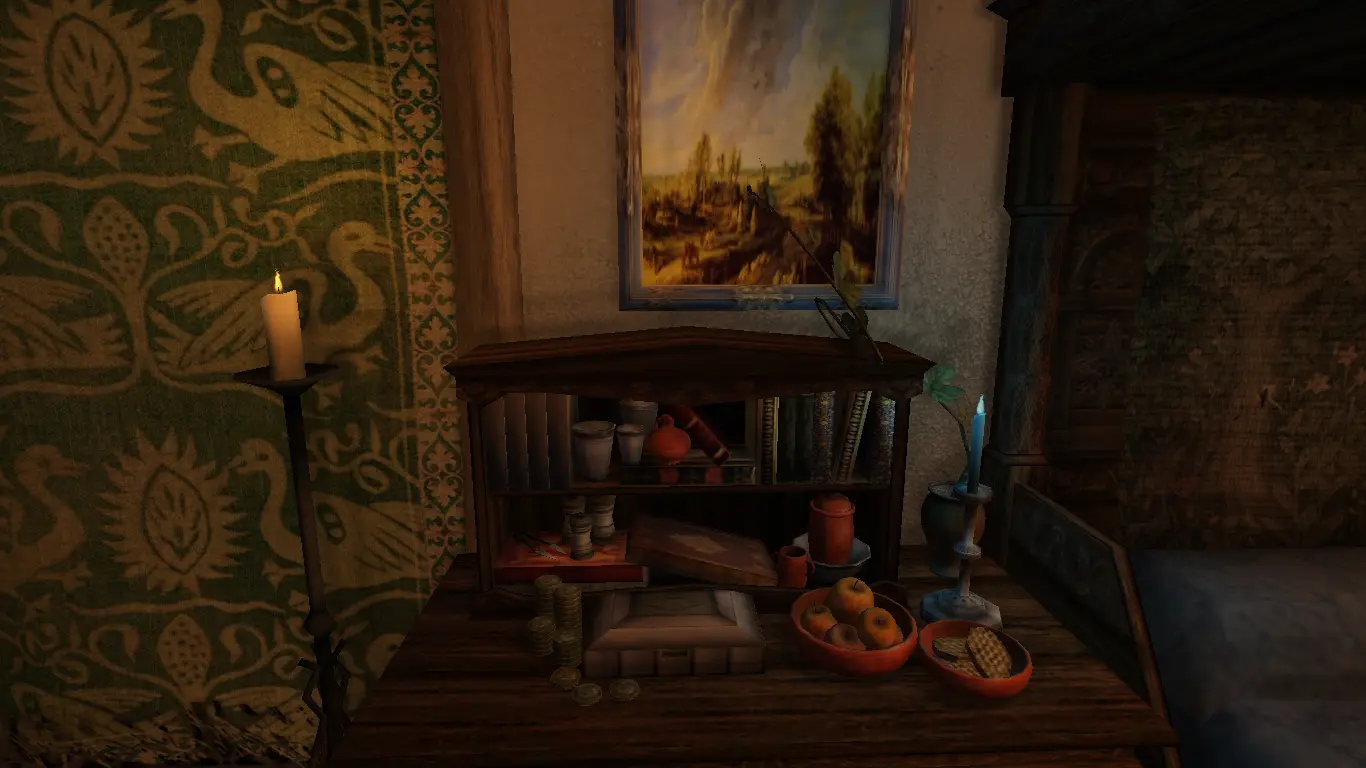 An artful still-life in one of the town's upper-class manors.