First off: identifying irl western European armor
---
Barbutes:
Very simple, imperial-esque. Could likely be an evolution of more southern designs that took root since the times of reman? In real life derived from evolutions on conical/casque/nasal helmets to curl down and protect the back and sides of the head, that from there trended down corinthian designs in imitation of antiquity. Sometimes were equipped with visors, usually long and simple plates that could be hinged, or attached.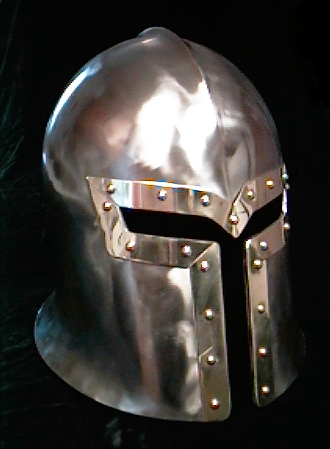 Last edited by
Zinitrad
on Sun Nov 05, 2017 8:54 pm, edited 7 times in total.
---
Savoyards, or Closed Burgonets:
Technologically advanced, likely wouldn't have been developed and used until the late second era or during the third. Strong, imposing, fully protective and closed around the entirety of the head and neck, and often left either entirely blank or in emulation of a face, both to strongly intimidating effect. In real life they were developed in the 17th century as a derivative of burgonets, with the main departure being that it was closed, as its name would imply.
---
Burgonets:
Precursor to the Morion, the Cabasset, the Lobster Tail, and the Savoyard, a late-medieval/renaissance design. Can be accompanied by a visor or bevor, but not always. In the renaissance these were a favorite to be designed intricately- as a result its harder to find a plain burgonet than it is one that has been artistically designed, whether it's a form modeled after antiquity or a design that's ornately gilded.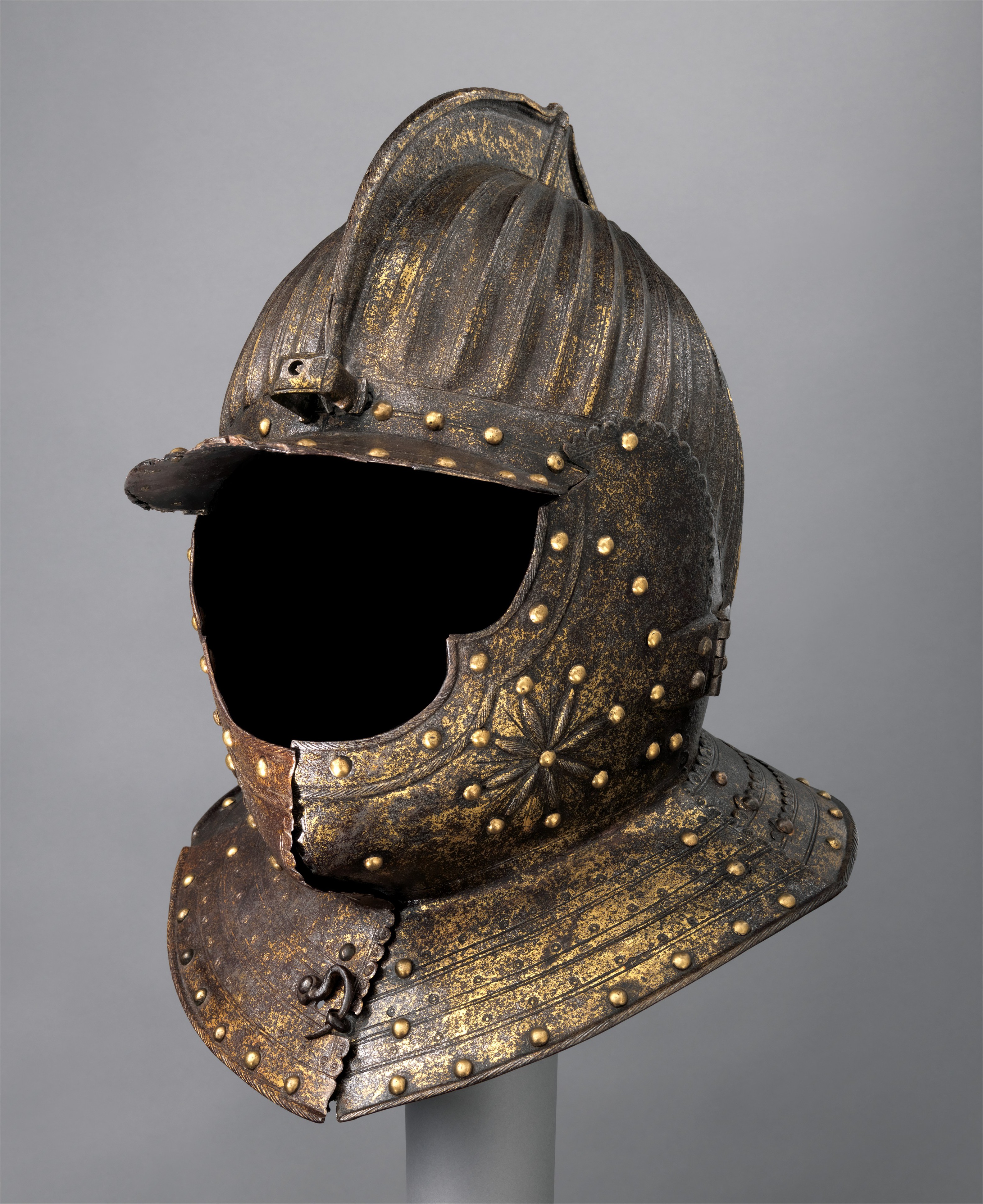 Last edited by
Zinitrad
on Sun Nov 05, 2017 8:02 pm, edited 1 time in total.
---
Sallets
An evolution of the casque that's strongly related in design and time period to kettle hats. The design protects the majority of the head, and is often accompanied by a tail to protect the back of the neck. Most are meant to be accompanied by a Bevor and/or some form of chinguard, though some later designs that would serve as precursors to later full helms encase the entirety of the head, featuring long full-face visors.
Jaw-Bone Visors
Full Visors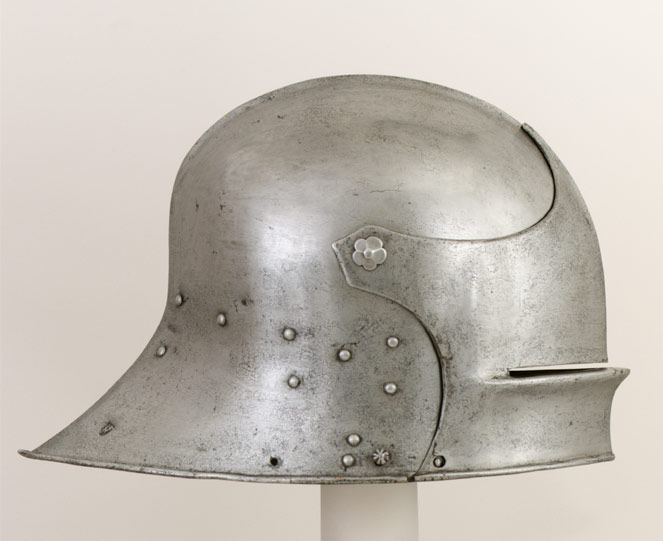 Single-Piece
'Black'
Full-Helm
---